Looking for High Quality Traffic To Your Website ?
You can purchase traffic plugs for $50 each, they send 20k + raw and stay in the archive continually sending traffic. Plugs are mixed in with our own content (see image below) and move down the page each day depending upon how many new videos have been released.
All traffic plugs also appear underneath the videos and pictures on all pages for an added traffic boost (see 2nd image below). Email us at kaoticweb (at) gmail d 0 t c 0 m using Kaotic Ad Enquiry in the subject line to reserve, as our traffic plugs sell out fast.
If you are interested in banner spots or other advertising options like popunders, IM ads etc please get in touch we're a friendly bunch and will try to accomodate your needs.
Home Page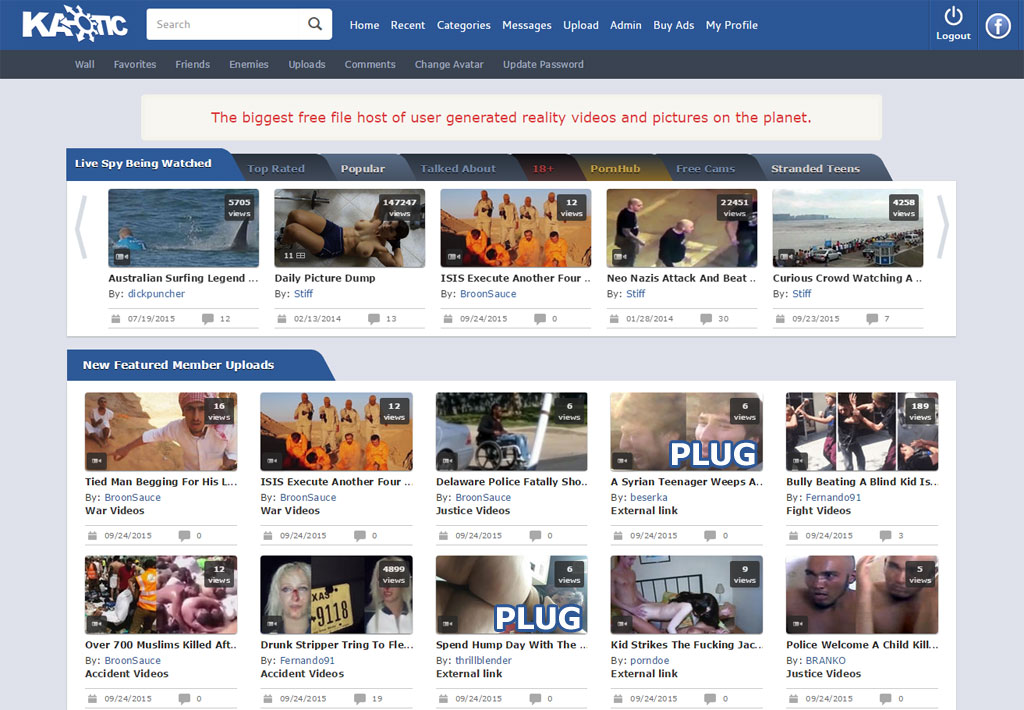 Video Page